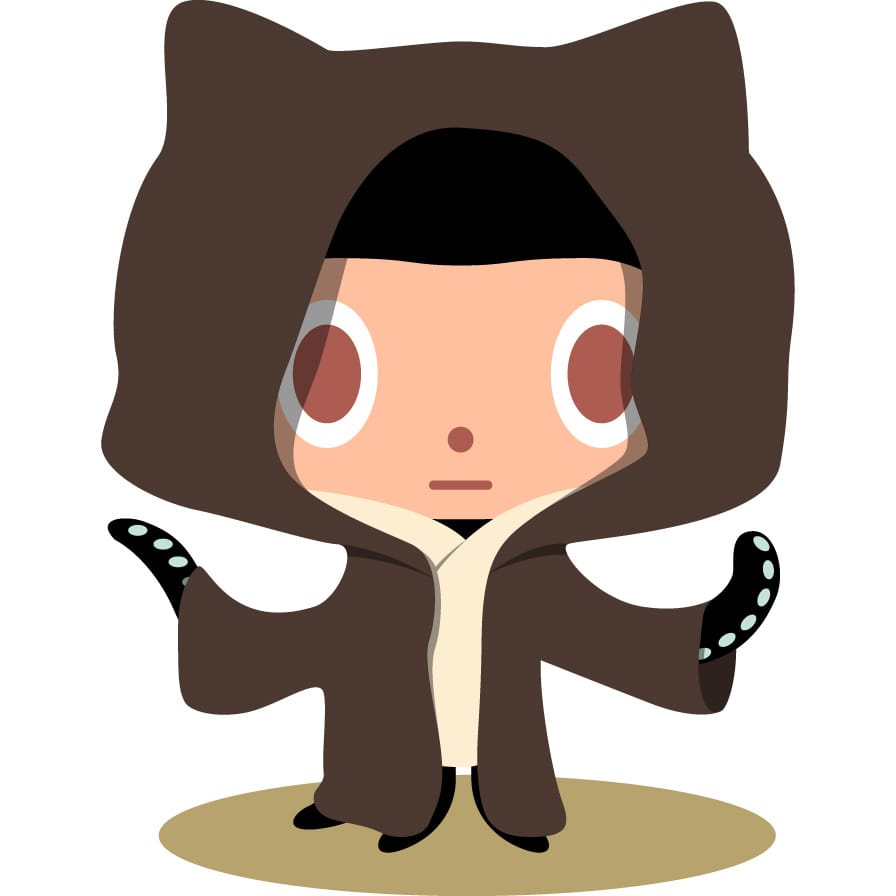 Hello all,
Meet GitHub's mascot Octobi Wan Catnobi pictured above (original here).
Hope you all are familiar with GitHub! 🙂
---
On to the topic now,
I've recently used the GitHub Project Pages automatic generator.
Hold on a sec, what's the GitHub Project Pages – you may ask
GitHub allows you to create simple websites, for presenting your projects!
And what about that automatic generator you've mentioned?
The automatic project page generator is a really great tool, that generates the static website for your projects (you can import your README as content), select among some predefined templates, and even enter your google-analytics tracking ID, to check how's the page doing!
Yes, GitHub helps you do that does that for you!
Tell me more!
These are the instructions to enable the page generator.
What this basically do, is that it creates a new branch in your git repository, called gh-pages, which contains the files for the static website.
This is the initial file structure of the newly-created-branch:

What you might need to edit, would be the index.html, the stylesheets.css and lastly the main.js, so that you create something to your liking.
Note:
As you'll see in the contents of the params.json where this is mentioned: DO NOT delete this file, as it's used internally (also contains, amongst others, your google-analytics code).
You can learn more about GitHub Pages here and here!
Additionally, this is the GitHub pages website with even more details.
How does the outcome look?
Here's a link to my Doubly Linked List API project page, which was generated using the tool!
I've only changed the colors and the sprites to match the color style at my personal website.